AGING PEOPLE IN PRISON HUMAN RIGHTS CAMPAIGN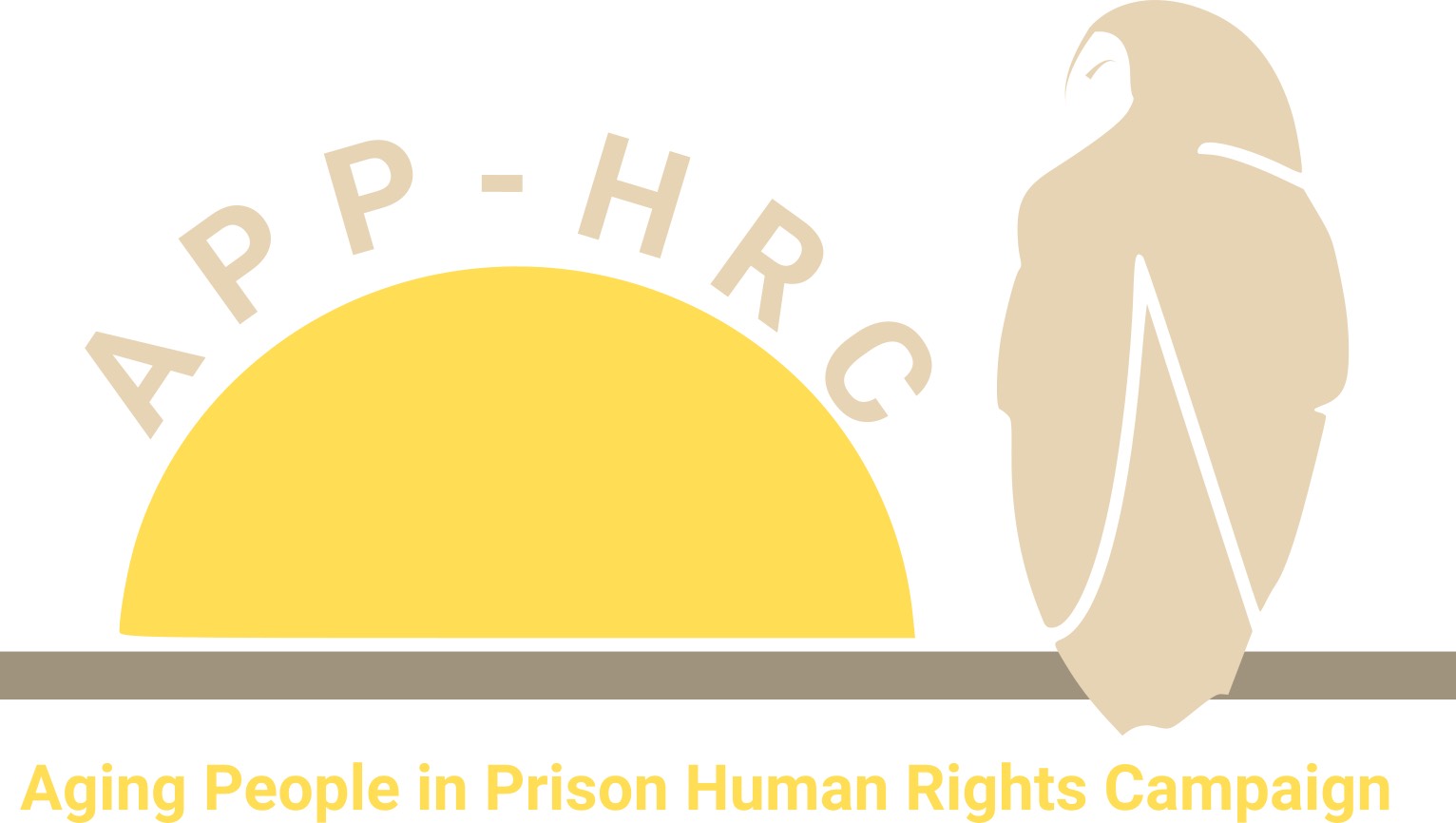 November 2023- NLADA Conference - https://www.nlada.org/AC2023-'Transitional Justice; The Case of Reparations for Mass Incarceration'
October 2023-Philadelphia, PA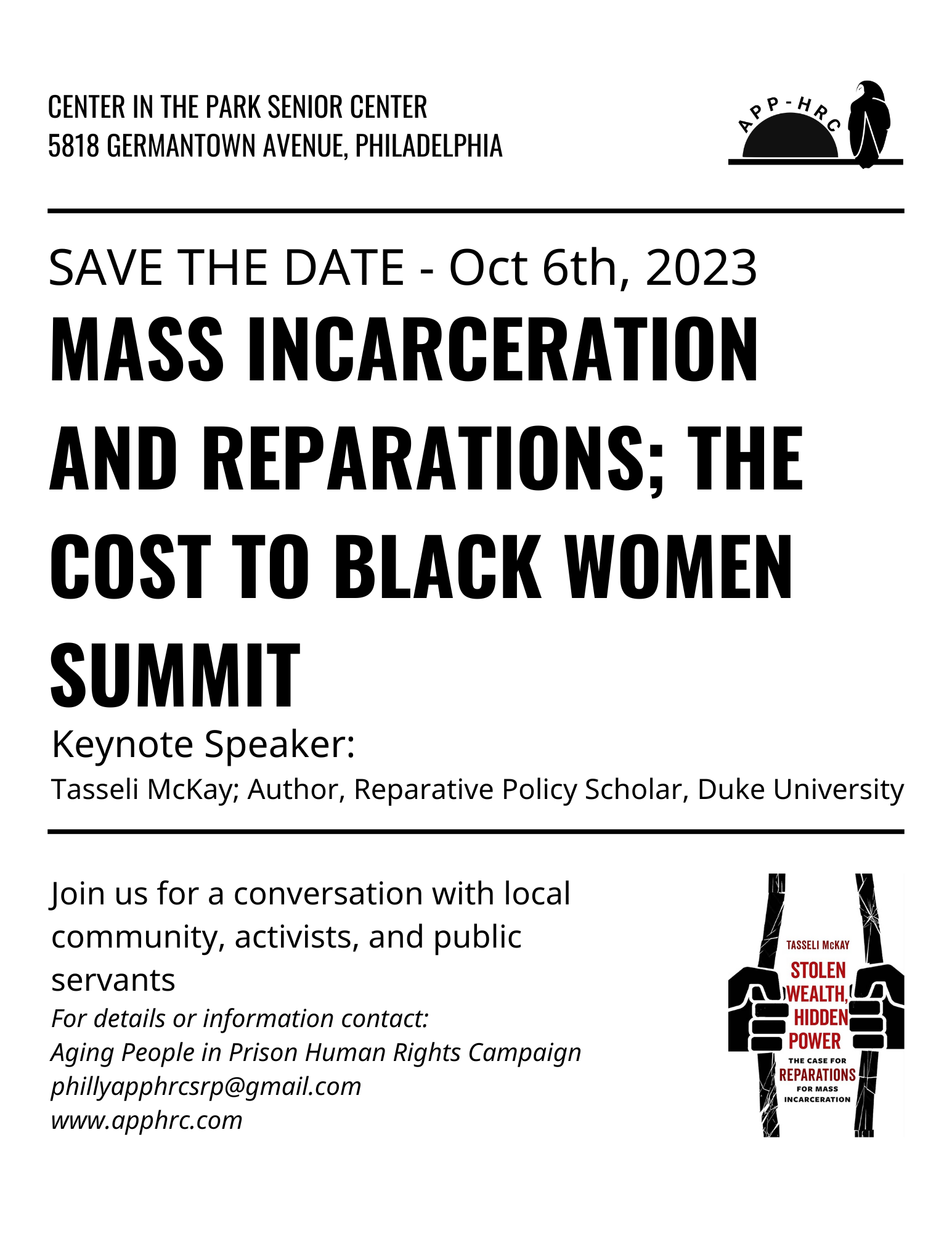 https://www.eventbrite.com/e/mass-incarceration-and-reparations-the-cost-to-black-women-tickets-640254828427
October 2023- Washington DC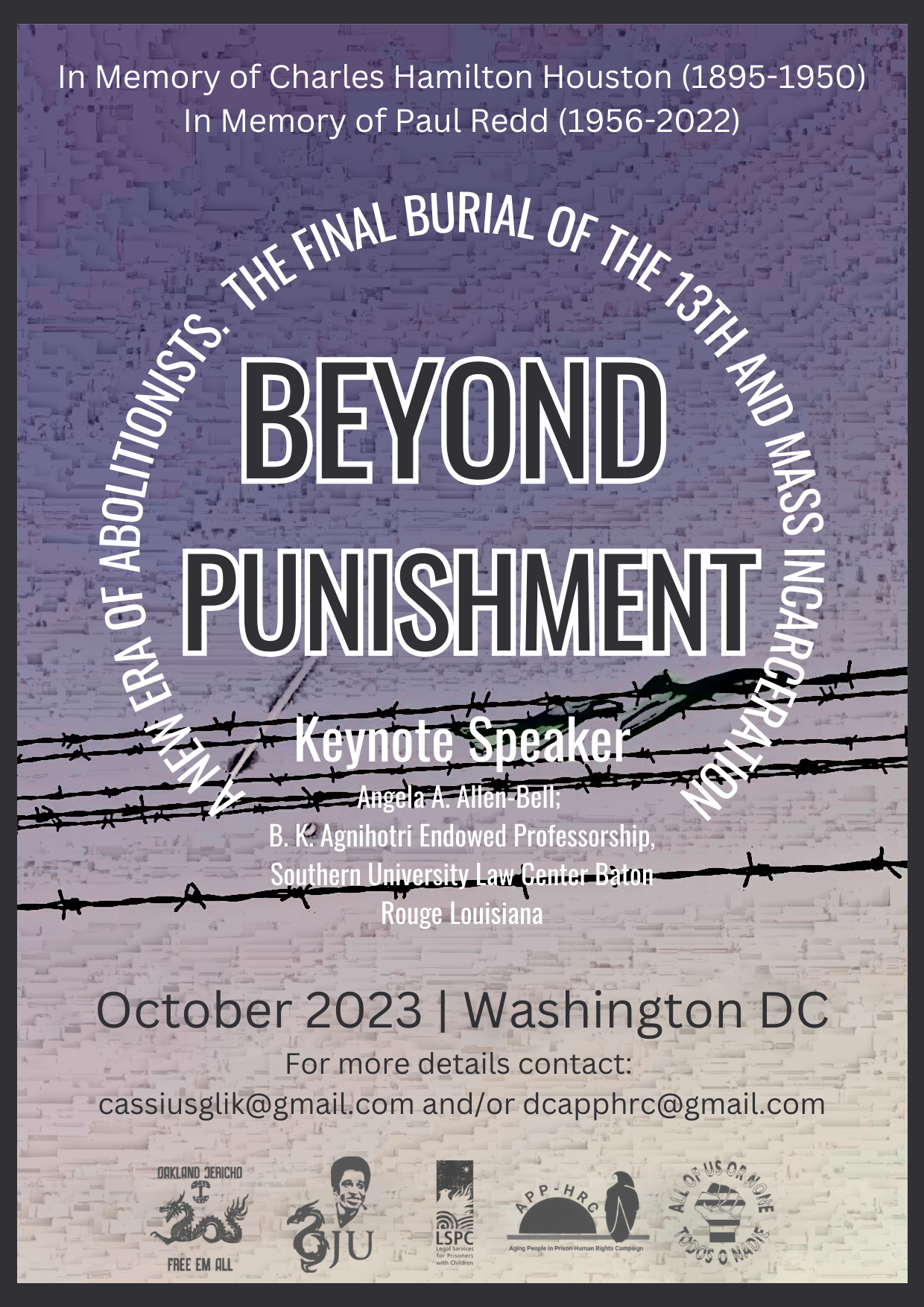 Black August 16th & 23rd 2023-Lunch n Learn Abolition Series; Women-Activist Scholars
https://docs.google.com/forms/d/e/1FAIpQLSfFfeobxtuMVSKkOzwAAdvZ27o5Bx0jK2Medl4jG87gKWzu-g/viewform
Tuesday June 13-16th- MD National APP-HRC- Holisitic Defense & Leadership Conference; Workshop-The Charles Hamilton Houston Model; Abolishing Black Codes, 13th Amendment, and Mass Incarceration. https://www.nlada.org/node/61981
Tuesday May 30-June 2nd NYC-National APP-HRC-UN Session Permanent Forum for People of African Descent- Civil Testimony; The Case of Reparations for Mass Incarceration.
Friday, May 12th, 2023 @12-4pm- Philadelphia APP-HRC Chapter; Disappearing Acts; Mass Incarceration and the Systemic Impact on Black Women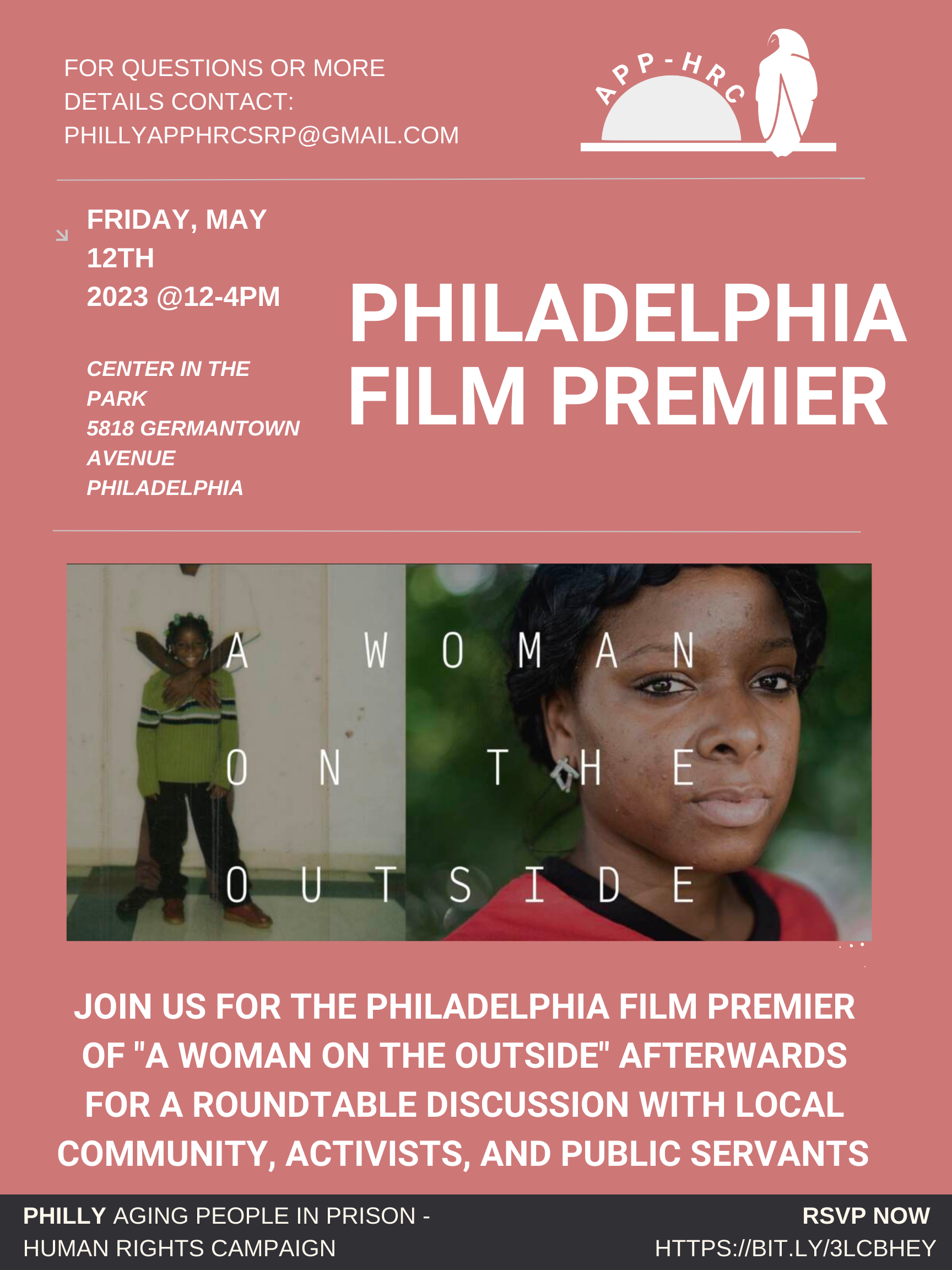 Saturday - Monday May 6-8th, Washington DC
Saturday; February 25th 2023, Oakland, California- CA/SHU Chapter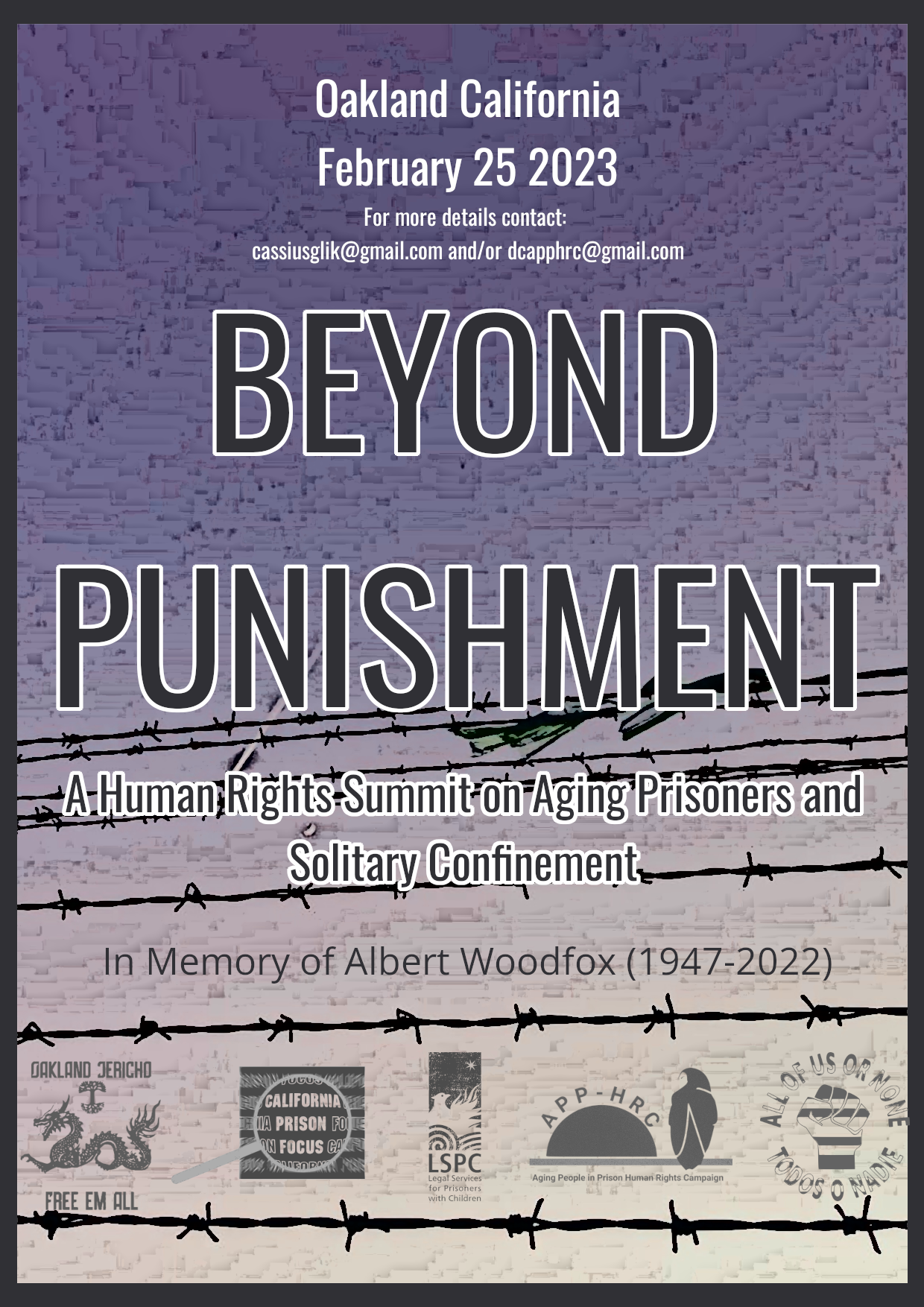 Friday, December 2,2022- Virtual Workshops: Mass Incarceration of Black Fathers and Gun Violence in the Black Communities. https://www.eventbrite.com/e/mass-incarceration-of-black-fathers-and-gun-violence-in-black-communities-registration-416969225177.
Wednesday- Saturday October 26-29, 2022- Arlington, VA: Workshop-A New Era of Abolition Lawyers; The Final Burial of the 13th Amendment and Mass Incarceration. https://www.nlada.org/2022-AC
Friday, October 28, 2022- Philadelphia, PA@12-4pm- Forum: The Impact of Mass Incarceration on Women; https://www.eventbrite.com/e/mass-incarcerations-impact-on-women-tickets-417458478547.
Nelson Mandela Day-July 18, 2022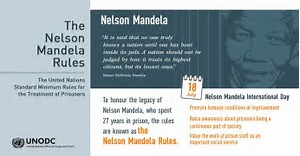 Saturday, May 12, 2022- 7-8:30pm. Virtual Letter Writing Night.
Saturday, February 26, 2022- 7pm-8:30pm. APP-HRC/ILIA- Virtual Letter Writing Night. more details and link soon.https://sites.google.com/islamicleadership.org/main-islamic-leadership/october-2021-letter-writing-night?authuser=9
Saturday, December 4, 2021- ILIA/APP-HRC Breaking Barriers-https://www.eventbrite.com/e/breaking-barriers-tickets-209570289377
October 22-25th, 2021- Spirit of Mandela International Tribunal, New York-https://spiritofmandela.org/internationaltribunal/.